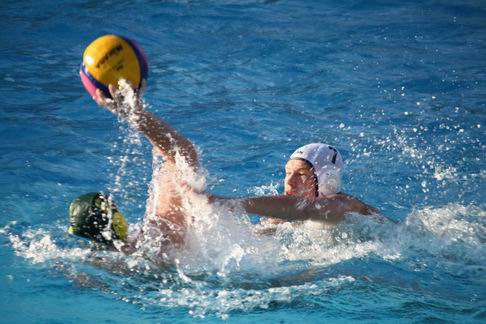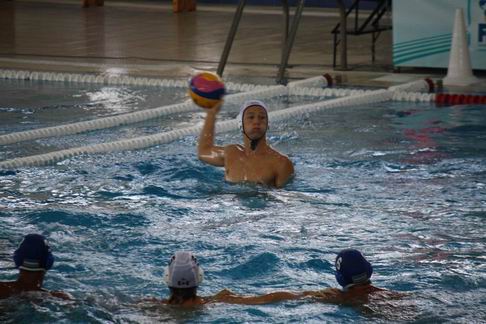 Alec Taschereau
Position: Driver
Height: 6'3" (193cm)
Weight: 180 lbs
Handedness: Right
Education: Studying economics at the University of Calgary. Graduated from College catholique Samuel-Genest in 2011
Years on the national team: 2 years on the junior team, 1 year on the senior team.

Water Polo Background: I started playing water polo when I was 8 years old, playing for the Orleans Orcas in I Love Water Polo. One year later, I moved up to competitive water polo playing for Tristan Nguyens. After a year with Tristan, I began playing for Pierre Fiset. Blake Christie coached me in my last year as a bantam player. Once in cadet, Pierre again coached me for a year, and from then on, Jerry Tesanovic was my coach while I played for the Titans. While with the Titans, I was on the 2009 16+U national championships winning team and I was selected to that tournaments all-star team. Two years later, I once again found myself on a gold medal winning team, winning the 2011 18+U national championships. In the summer of 2009, I made Team Ontario travelling to Montenegro. The following summer, I was selected to the Junior Canadian National team where we won the Pan Am Championships. In August of 2011, I played at the Junior World Championships finishing 13th.

Strengths: My greatest strengths are my perseverance and my competitiveness.

Goals: To be an Olympian.

Hobbies: Hanging out with friends when the training schedule allows it.

Influences: My coaches, for having pushed me to get where I am today and never allowing me to be content with my past performances. My friends, for helping me through the tough times. My family for supporting my love for the game, driving me to all the practices and being at the tournaments to support me.